MAGNET colleagues ran Half Marathon Amsterdam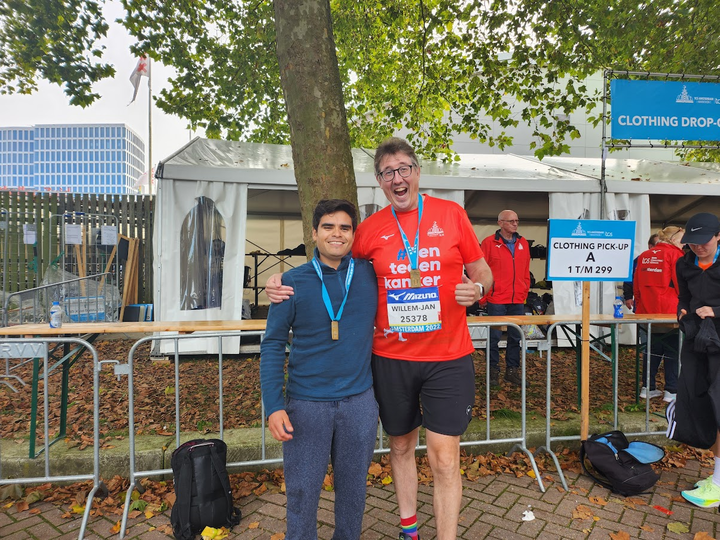 Last October 16th, our colleagues Willem-Jan and Marcos had a blast at Half Marathon Amsterdam. This event is the biggest half marathon of the Netherlands and leads participants through the center of Amsterdam and ends in the Olympic Stadium.
Some comments about Willem-Jan's experience: "…I had a blast and managed to get under my stated goal of two hours! It was tough cookie though, especially the last couple of kilometers." This event was particularly especial for him, as he also ran this half distance marathon to raise money for cancer research on behalf of his sister. As smooth as a MAGNET simulation run without "errors", he reached both his predicted run finish time and fund-raising target.
Marcos ended his race season buy running in Amsterdam. This year, he also completed his first Middle Distance Triathlon at Almere. This is what Marcos commented about his half marathon experience: "…I just wanted to see how fast I could go without a run specific training. I held my ambitious targeted run pace (finish in 1h35m) only until the 12k mark, towards the end I blew up and just aimed to finish. Yet, I am happy that my body could handle such distance after a fully packed race season." His finish time was 1h46m. So just a few DSS-like "warnings" along Marcos' run, but this race was the "cherry on top" for him in 2022.